NWCounsel.com
Experienced litigator and counselor.
Jeremy L. Fellows, Esq., has been admitted to the practice of law in each of the following courts/jurisdictions as of the various dates indicated below, and he remains a member in good standing in each of these seven separate bar organizations:
Mr. Fellows has also served as a court-appointed arbitrator in Oregon, and occasionally provides computer consulting services to law firms.
During his more than 30 years of practice as an attorney, Mr. Fellows has represented governmental interests in more than a hundred cases in more than a dozen States, and has provided legal counsel -- often including representation in litigation -- to a wide variety of local as well as international corporations and other business organizations throughout the Northwest including:
"Where I've been..."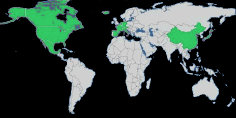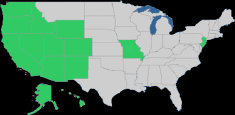 United States Court of Appeals for the 9th Circuit - 2003

United States Dist. Court for the Eastern Dist. of Washington - 2001
United States Dist. Court for the Western Dist. of Washington - 1996

Washington State Bar - 1990
United States District Court for Oregon - 1988
United States Court of Military Appeals - 1984
Ętna Casualty and Surety Company; Lacamas Laboratories, Inc
American Business Software, Inc.; Lumber Products, Inc.
Asplundh Tree Expert Company; Masterbrand Cabinets, Inc.
Best Overhead Door, LLC; Mellow Manner Productions, Inc.
Cybergraphic Systems, Inc.; Northwest Pipe Company
Farmers Insurance Company; Oregon First Mortgage Company
Empire Pacific Risk Management; Step Saver Products, Inc.
Intelligent Technologies, Inc.; Union Furniture Company
Schedule An Appointment
14845 S.W. Murray Scholls Dr.
Suite #110, PMB 605
Beaverton, OR 97007
Email jl.fellows@nwcounsel.com
(503) 887-1450 (office/cell) (503) 579-5234 (fax)