Services Available:
NWCounsel offers legal advice and counsel to clients facing issues which arise in any of the practice areas listed in the web page on this site entitled "Practice Areas." With respect to litigated matters, NWCounsel offers representation to business clients, as well as individual clients, both at trial and on appeal in civil court proceedings, in arbitrations and in mediations, as well as in certain kinds of administrative hearings (such as those involving OSHA-related disputes).
NWCounsel.com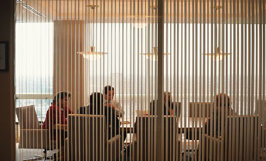 Representation:
...in court
...on appeal
...before administrative
agencies or boards
...in arbitrations
...in mediations
...in all forms of
settlement negotiations

Legal advice and counsel:
...in listed practice areas

Referrals in certain other areas of the law
Most services are provided on an hourly basis, although from time to time cases are accepted on a contingent fee basis. Prospective clients are encouraged to ask any questions they may have regarding fees, since hourly rates and other terms of service are generally negotiable. NWCounsel also provides computer consulting services to law firms and other organizations who use complex WordPerfect macros for document generation. If you could use such assistance, feel free to inquire regarding this service.
Schedule An Appointment
14845 S.W. Murray Scholls Dr.
Suite #110, PMB 605
Beaverton, OR 97007
(503) 887-1450 (office/cell) (503) 579-5234 (fax)